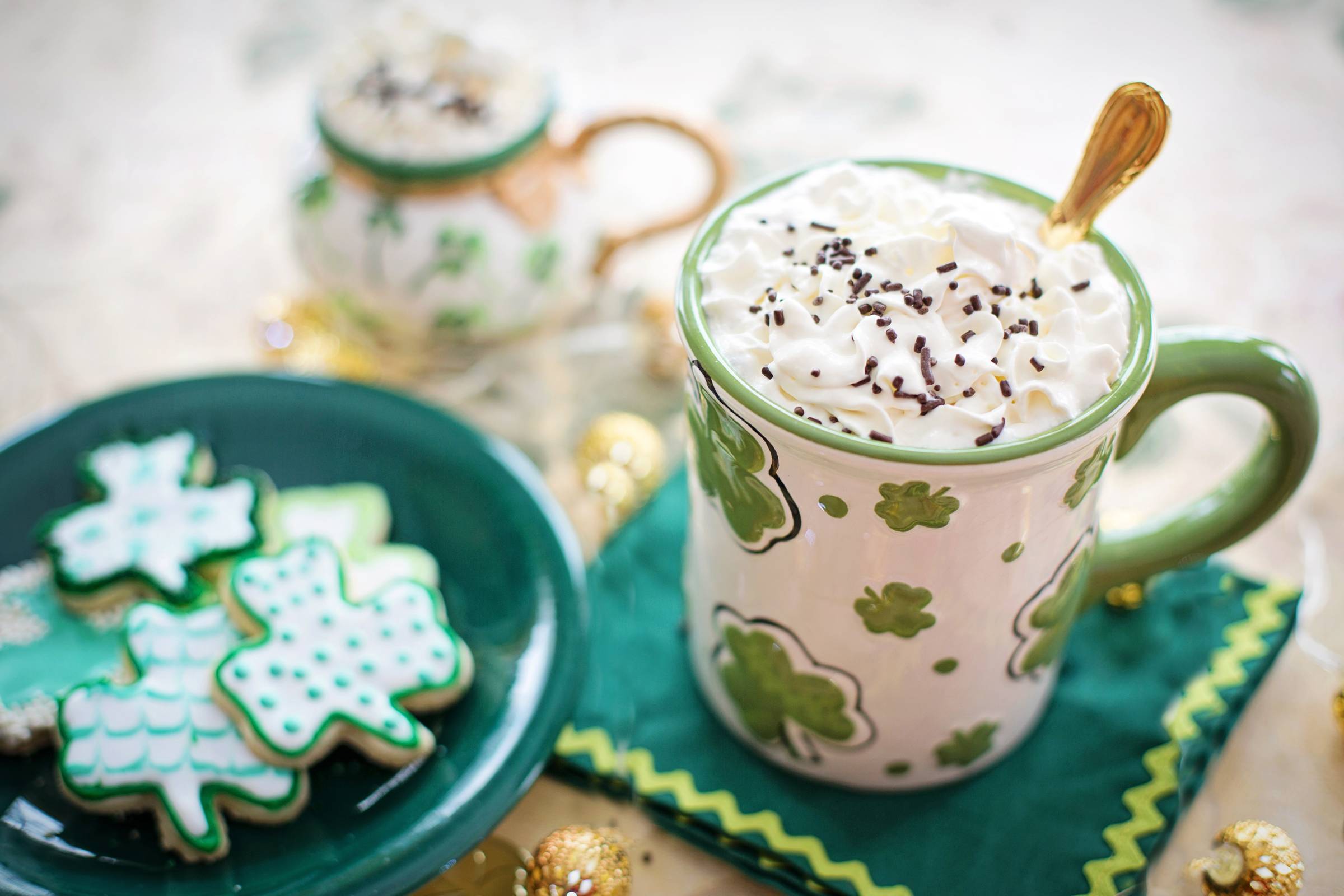 Welcome to the 119th issue of Flanders Family Freebies, a weekly themed link list of resources designed by me, Jennifer Flanders, in hopes of helping you build a strong, happy, healthy home. Thank you for giving me a place in your inbox! Was this newsletter forwarded to you by a friend? Want your own? Subscribe here.
Tyler, Texas
Wednesday, March 15, 2023
Hello Reader,
Top o' the morning to you! We're getting ready to celebrate Saint Patrick's day at our house. I'm not sure how this quirky holiday became such a big deal in our family. We aren't Catholic. We don't drink beer. And we don't believe in Leprechauns or lucky charms.
A little Irish blood does run through my veins, though. And I like St. Patrick's story -- how his was born in Britain, kidnapped by raiders as a youth and taken to Ireland, spent six years in captivity before escaping, only to return later as a missionary intent on sharing the gospel with the Irish people who had enslaved him earlier.
Our biggest family tradition surrounding St. Paddy's Day (other than reviewing his story) stems from the fact that I made an all-green meal on March 17, 1994, back when we had only four kids. Maybe I was hoping to coax them to eat more green vegetables. Maybe green stuff was all I could find in the fridge that day to eat. Either way, they loved our green cuisine lunch, so we've been carrying on that tradition -- and adding to it -- ever since. Read on for details...
Free resources for you this week:
What we're reading this week:
We listened to the audio version of Little House in the Big Woods on our way to and from Branson last week, and now we're just a few chapters from finishing Farmer Boy.
I picked both titles because it has been a while since we read the series and because we are planning to visit a few of Laura Ingalls Wilder's homesites this year, beginning with the homes we saw last week in Mansfield, MO.
But Laura's books turned out to be an especially good choice for this trip, as my 85-year-old mother came with us, and we stopped at the end of each chapter to compare notes. Like the author, my mom grew up in a different age: Her family heated well water on the stove for weekly baths, churned their own butter, baked their own bread, grew their own vegetables, slaughtered their own pigs, ate hogshead cheese, etc.
It was so much fun hearing Mom's recollections of her childhood, and Laura's classic books were just the thing to get her talking!
What we're watching this week:
We saw the opening debut of Esther at the Sight and Sound theater in Branson. It was magnificent! If you find yourself in Missouri anytime this year, I highly recommend you see it on stage if you can. Otherwise, check out a video of the live performance at Sight and Sound TV.
Progress on last week's goals:
Well, we ✅ made some great memories on our road trip last week (highlights: a barn dance at Sycamore Creek Ranch, the aforementioned visit to Laura Ingalls Wilder's homestead -- complete with calico skirt and prairie bonnet, and an unforgettable tour of the Arkansas State Capitol that was worth its weight in $100 dollar bills), and I ✅ wrote a post on giving kids a Christian Worldview for Summit.
However, the rest of my goals fell by the wayside as we had a lot of unexpected company drop by after we returned from our trip, and people always take precedence over projects in my book! So I'm practicing my flexibility and turfing those goals to this week's list. 😊
Personal goals for this week:
sew some pillows

paint more of mural

memorize I Corinthians 13

work on my upcoming talk for THRIVE​
With regard to that last goal, I spoke during a breakout session at this same women's conference last year and am thrilled to have been invited back. If you live in East Texas (or are willing to travel), I'd love for you to join me there April 14-15. Tickets are $35, which includes a box lunch & a T-shirt.
Another poll for you this week:
If you click through the Thrive link above, you may notice that brief synopses of the other speakers' topics are included, while mine just lists my biographical info. I'm not sure why, but it is making me second guess the synopsis I submitted. Ha!
Last year, I spoke on parenting, but since most of the questions I got during the Q&A session that followed dealt with marriage, they invited me back this year to speak on that topic. They told me attendees were especially interested in hearing more about what I'd written in my book, which sold out quickly at the event.
I assumed they meant the book linked above, the first 11 chapters of which detail all the amazing health benefits that come from prioritizing physical intimacy in marriage (don't worry: it's a why-to book, not a how-to).
But now I'm wondering if maybe they were talking about this book instead, which discusses the vital importance respect plays in a marriage. I'm pretty sure that book sold out during last year's conference as well.
So please help me out by answering this week's question: Which would you rather attend? A marriage talk about communicating in a way that your husband can better hear and appreciate? Or a discussion about all the incredible scientific studies that underscore God's magnificent design for marital oneness and how maintaining an active sex life in the context of marriage benefits us in more ways than we might ever imagine? Or would you pick a different topic entirely? Either way, I'd be grateful if you'd hit reply and let me know what you think!